St. Thomas -8½ -106 over Chicago St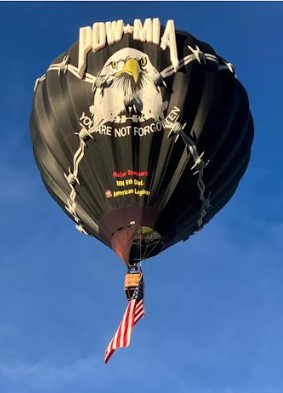 Posted at 3:30 PM EST odds are subject to change.
Pinnacle -8½ -106 BET365 -9 -110 SportsInteraction -9-109 888Sport 9-110
St. Thomas -8½ over Chicago St
Schoenecker Arena - Saint Paul, MN
8:00 PM EST. Last season, the St. Thomas Tommies boldly went where no program had gone before. After years of dominating the Division III circuit, St. Thomas skipped a level and made the leap all the way to Division I. The gravity of such a feat really can't be understated, and the fact the Tommies won seven games against D1 opponents and held their own in just about every contest is impressive in its own right. "Last year was unique and special," said Tommies head coach Johnny Tauer when reflecting on his program's goals. "After a lot of success in Division III, our goals were centered on national titles and conference championships. We had to recalibrate." "We have a keen appreciation for the uniqueness of the transition," he added, "and are now just looking to take the next step."
St. Thomas's transition to D1 last year was smoothed by the return of all five starters from its 2020-21 squad. This season, though, will feature a much different roster makeup. In order to better compete in Division I, Tauer added size from both the portal and high school ranks to bolster his frontline. He's hoping the newcomers can step up alongside his two returning starters and improve upon last season's inaugural Summit campaign.
Speaking of the two returning starters, Dom Martinelli and Ben Nau are under the radar and they're good. A former walk-on at Northwestern, Martinelli was a 2,000-point scorer in high school in Glenview, Illinois. He's a crafty veteran with experience and a scorer's mentality. Nau, meanwhile, saw significant minutes as a true freshman and now will look to make the lauded freshman-to-sophomore leap. Like most other Tommies, he's a knockdown shooter from the perimeter.
St. Thomas's journey is unique. Not only is it the first school ever to make the jump from D3 straight to D1, but it's also just the second school from Minnesota to join the Division I ranks. And while the Tommies might not compete for a league title just yet, Tauer is starting to build a formidable program. St. Thomas grabbed three of the top 12 recruits from Minnesota this past offseason, and Andrew Rohde was a top-three recruit in Wisconsin. The Tommies opened the year playing its first ever game against a power conference program. The Tommies open at #9 Creighton and lost by 12, 72-60. What a great game to build off of.
Well, the south side of Chicago, is the baddest part of town and if you go down there you better just beware of a man named Leroy Brown. Now Leroy is more than trouble. You see he stands 'bout six foot four. All those downtown ladies call him "Treetop Lover" All the men just call him "Sir".
Now Leroy, he's a gambler (loves college basketball) and he likes his fancy clothes, and he likes to wave his diamond rings under everybody's nose. He's got a custom Continental, he's got an El Dorado too, he's got a 32 gun in his pocket full of fun and he's got a razor in his shoe.
Chicago State is no joke. The expansion plans laid out by the Western Athletic Conference earlier this year left current member Chicago State in a tough spot. Shortly after the WAC's expansion announcement, Chicago State announced they would leave the conference in June 2022. The Cougars never really fit geographically and recent years made it clear it was only a matter of when, not if, Chicago State would leave the WAC.
Where does Chicago State go from here? Well… it's complicated but the announcement by Chicago State Athletic Director Elliott Charles explicitly stated the university wishes to remain a Division I program. If the Cougars insist on staying a Division I institution, their options are limited due to numerous factors including few viable conferences to join, the university's financial situation, athletic performance, enrollment, and recruiting.
Chicago State has faced financial issues for years. In early 2016, all 900 employees were sent a potential layoff notice, canceled spring break for that academic year, and ended the spring semester two weeks early. 300 employees were ultimately laid off that spring as a result of Illinois' inability to agree on a budget. The school is facing a $5 million deficit and also holds nearly $300 million in debt owed to the State's pension fund. The lack of funding has hurt the university's ability to field competitive teams. The inability to travel to scout potential recruits prevents them from making the important face-to-face contact to build a rapport between athletes and coaches. Chicago State athletic coaches were left in dire straits as they had to remain within a 200-mile radius and scour YouTube to find potential commitments.
There are 353 Division I schools. Chicago State is now an independent. They are not in any conference. Chicago State gets no TV coverage, thus, they get the bottom of the barrel when it comes to talented basketball players because nobody wants to go there. If a player is any good, they transfer. The Cougars opened the year with a 29-point loss at Northwestern. Today, the Cougars are getting way too much credit because they're playing such an unknown. St. Thomas should be twice this price.
Our Pick
St. Thomas -8½ -106 (Risking 2.12 units - To Win: 2.00)